Loading...
Alpine Village 8 in North Woodstock NH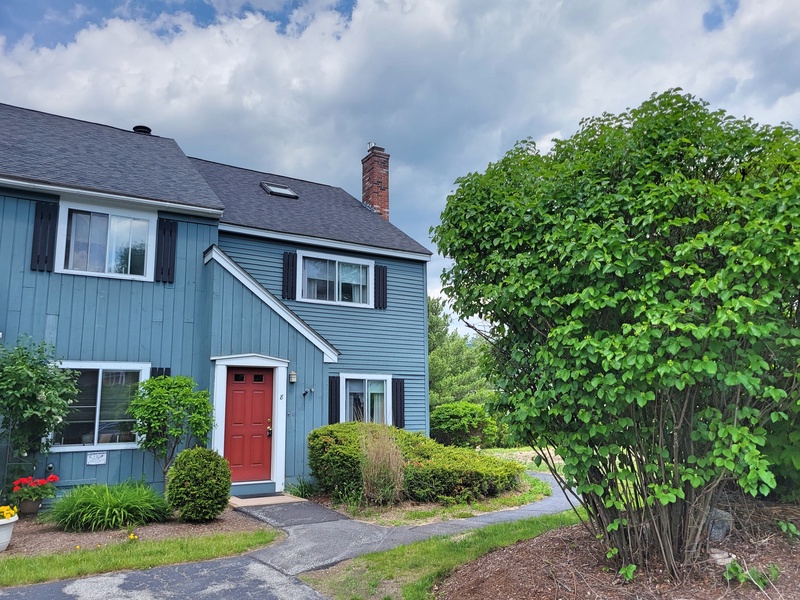 This 4 bedroom, 1.75 bath townhouse is located at Alpine Village just a quick walk away from the sites, shops and restaurants of downtown North Woodstock, New Hampshire. Enter the townhouse to the open concept living, dining and kitchen areas with a flat-screen television, gas fireplace and spacious seating. From the dining area bring the outside inside by opening the French doors to the patio deck. Additionally on this level are a 3/4 bath and the laundry closet with washer/dryer. Up one level are three bedrooms and a full bath. Two bedrooms offer a queen size bed and the third, a set of traditional bunk beds. One flight higher, the top-most level of the townhouse, holds a queen bed, seating area, air conditioning unit and a flat-screen television.

Alpine Village is located close to downtown North Woodstock. North Woodstock offers great dining opportunities including local favorites like the Woodstock Station & Brewery, Truant's Tavern and the Pemi Public House. Locally you will find plenty of seasonal and year-round activities to fill your time including shopping, golfing, mini-golfing, amusement parks (including a local waterpark), gondola / tram rides, natural attractions, alpine skiing and snowboarding, Nordic skiing, snowshoeing, hiking, mountain biking, river swimming (Cascade Park is just a walk away), kayaking, bird watching and much more.

Alpine Village 8 does not offer pool or fitness center membership however, drop-in memberships are available at either the Nordic Inn Club or the Mountain Club on Loon for a separate fee.

**Please note: Pet dander may be present in townhouse.**
Bed Types: 3 Queen Beds, 1 Bunk Beds
Travel Protection may be available. Ask us for details.
Reservations made on the web are subject to final confirmation by phone.
Subject to errors and omissions. This listing does not constitute a guarantee of the facts stated herein.
A0008- Managed by Loon Reservation Service - NH Meals & Rooms Lic# 056365