Loading...
Lodge at Lincoln Station A202 in Lincoln NH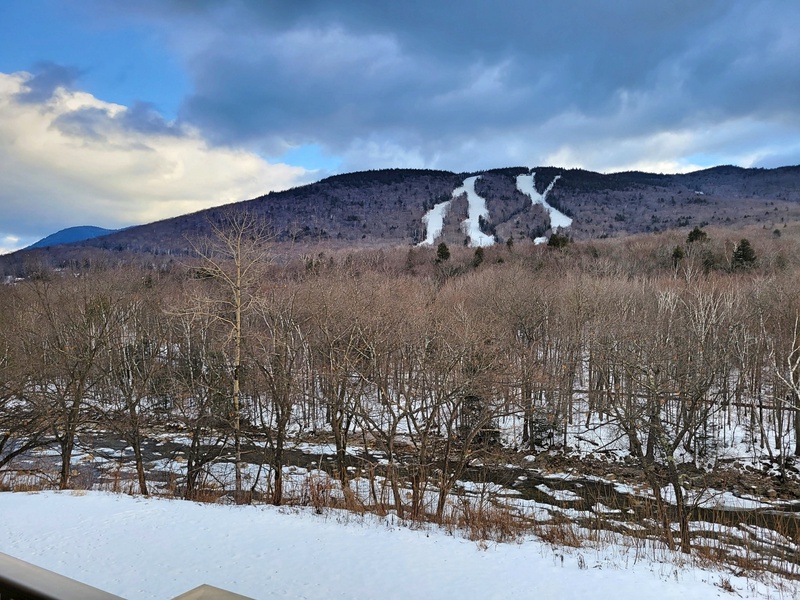 Step into this studio for 2 at the Lodge at Lincoln Station and enjoy the river views. On entering, you'll find the full bath on your left and a large closet on your right. Step a few feet further, and the space opens up to a small but updated kitchen along the left wall, next to a dining area for two. Just beyond is the queen sized bed next to the window. Just to the right is the living area with a love seat (not sleep sofa) in front of the large flat screen TV. Step through the slider here and onto the deck, where you can enjoy river and mountain views.

The Lodge at Lincoln Station offers many amenities, including game rooms, coin laundry, pool and hot tub, billiard table, ski closet with tuning area, and bike rack in summer, all located on the lowest level. The entry level hosts an inviting lobby area, off of which is a large sun deck for enjoying the Pemigewasset River sights and sounds, and stairs leading down to the river. On the other side is the outdoor pool with grilling area and picnic tables. Shuttle bus to Loon is also provided throughout the main ski season.

Pools, laundry and games may be unavailable for short periods due to mechanical or physical maintenance. Admittance may be denied for non-adherence to rules.
Bed Types: 1 Queen Beds
Travel Protection may be available. Ask us for details.
Reservations made on the web are subject to final confirmation by phone.
Subject to errors and omissions. This listing does not constitute a guarantee of the facts stated herein.
Managed by Loon Reservation Service - NH Meals & Rooms Lic# 056365